This case study is a work in progress

This case study will include:
Leading research for beta program from concept to launch
Creating a Rapid User Testing panel for monthly user feedback on current topics
Conducting generative research for new features
Running moderated and unmoderated usability tests using UserZoomGo
Surveys using Survey Monkey
Writing interview scripts
Persona building
Cross-functional workshops
A/B testing
Analyzing user feedback
Monthly findings reports
Some deliverables for now:
Rapid User Testing Plan: 
This is the slide I put together to share with the broader product team my plan for conducting user research. There were two user groups (HR and Employees), and I worked with each user group every month.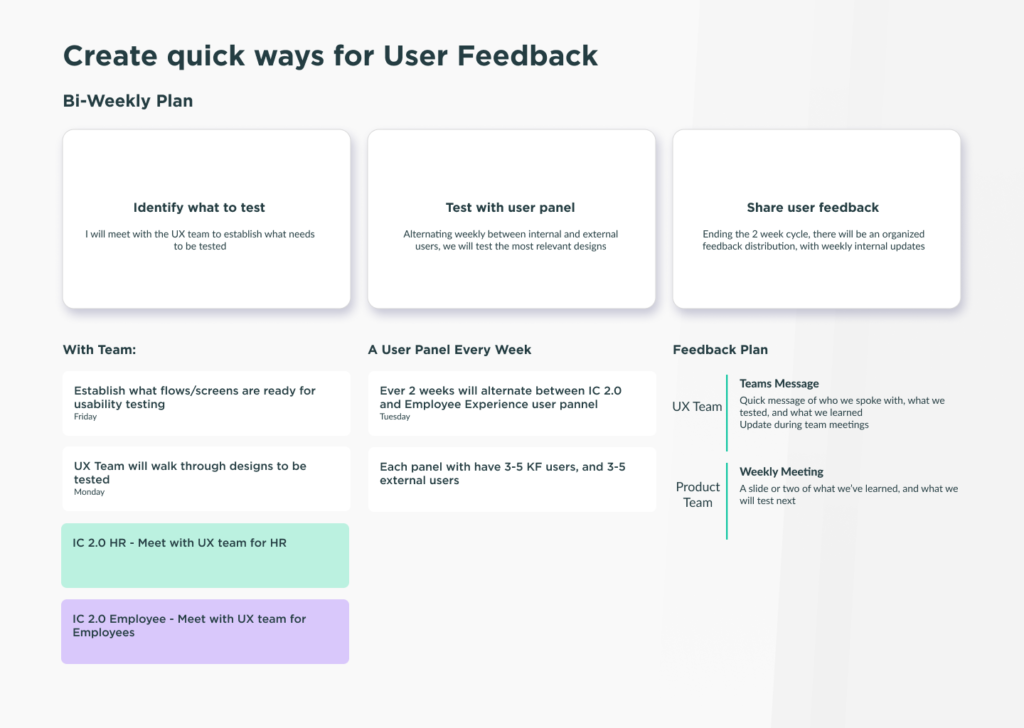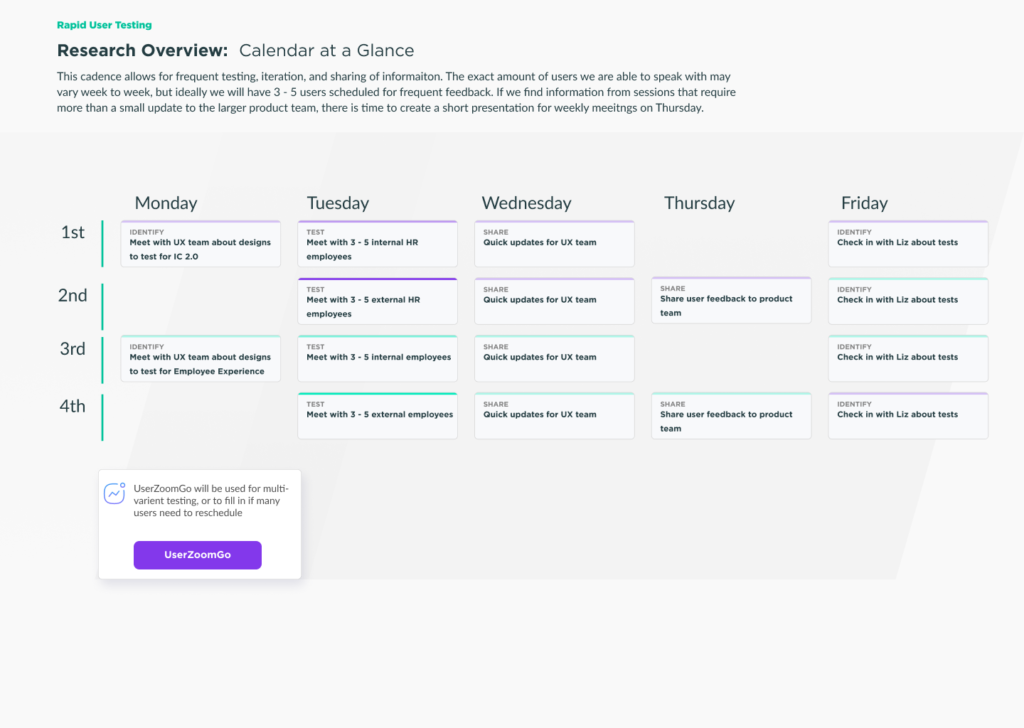 I followed this schedule for 4 months, until another UX Researcher was hired. While this was a fast paced schedule, I was able to manage my time well enough to pull it off. I collected a lot of useful feedback during this time.
Beta Testing Plan: This is the the proposal that I created for our beta test. Our beta was originally going to include 6 companies, with 2-3 HRBP users and 10-20 employee users.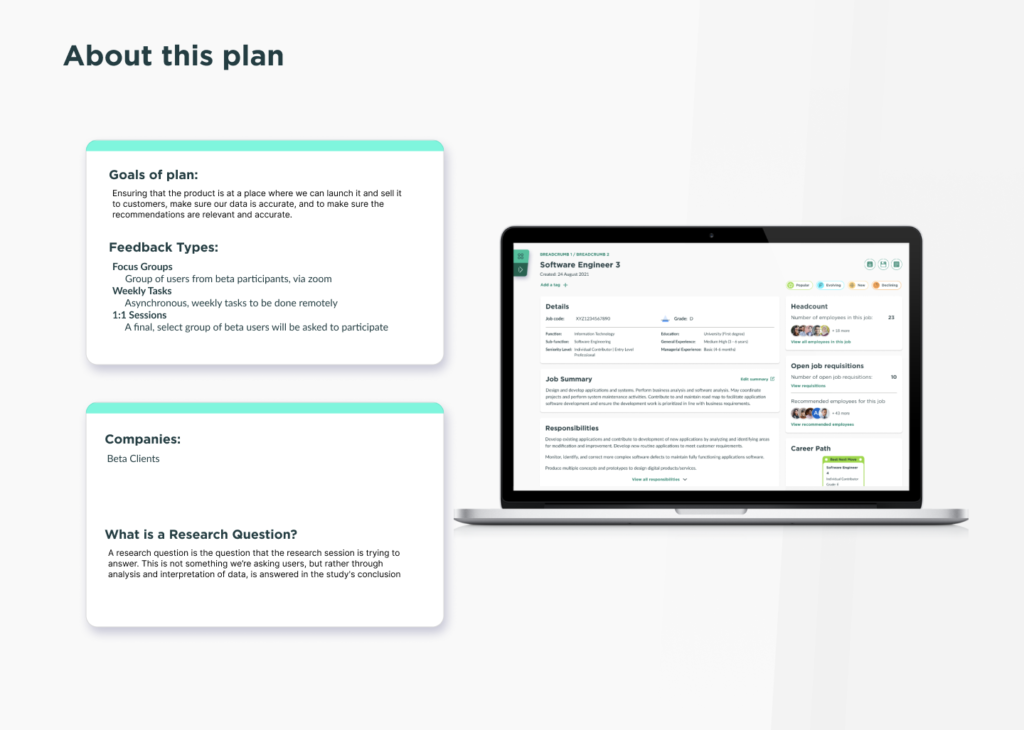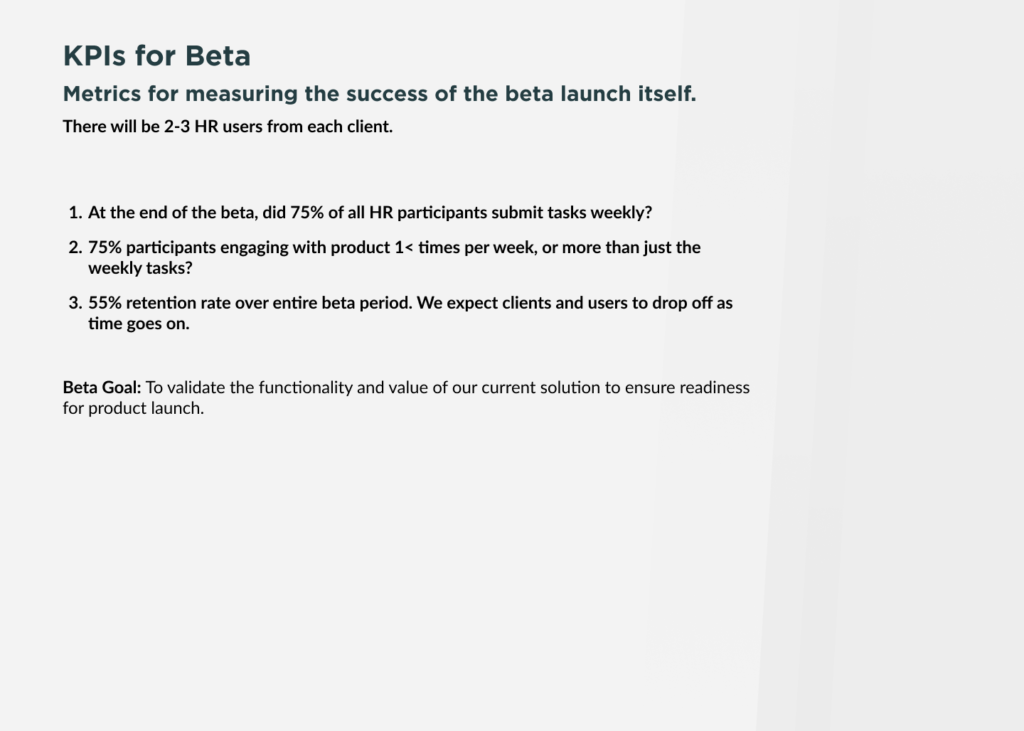 I was in charge of the HR side of the beta, and my research plan was used as a template for the Employee side as well. 

These are the KPIs my manager and I came up with for success for the HR side of the beta.
These are the success metrics that I proposed to track the impact of our tool.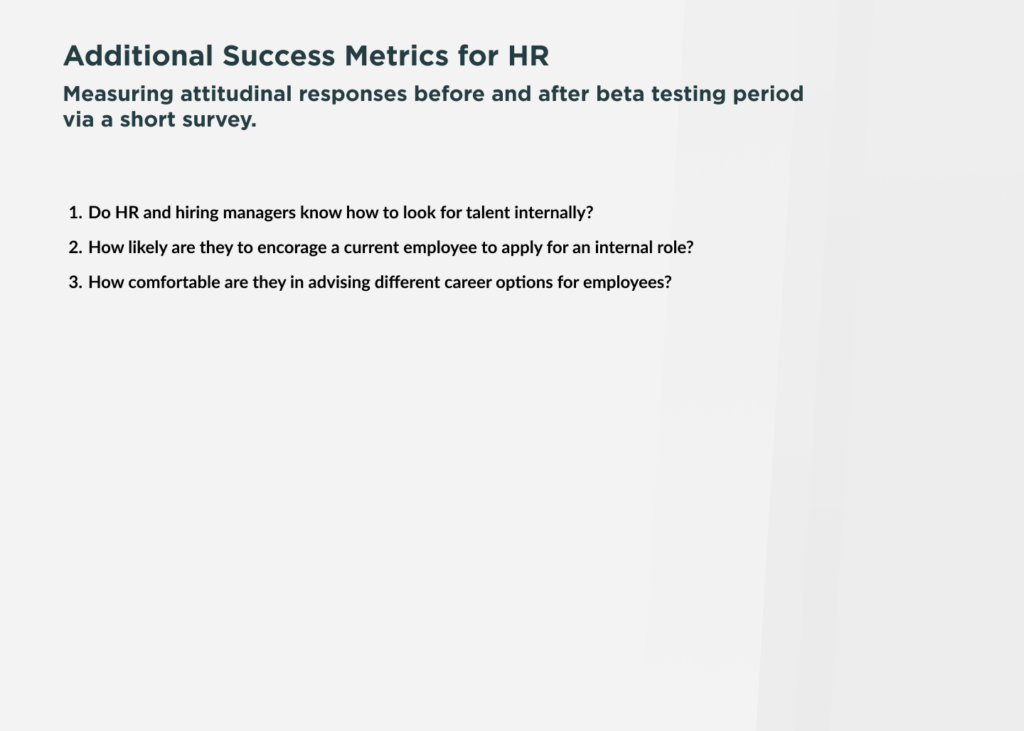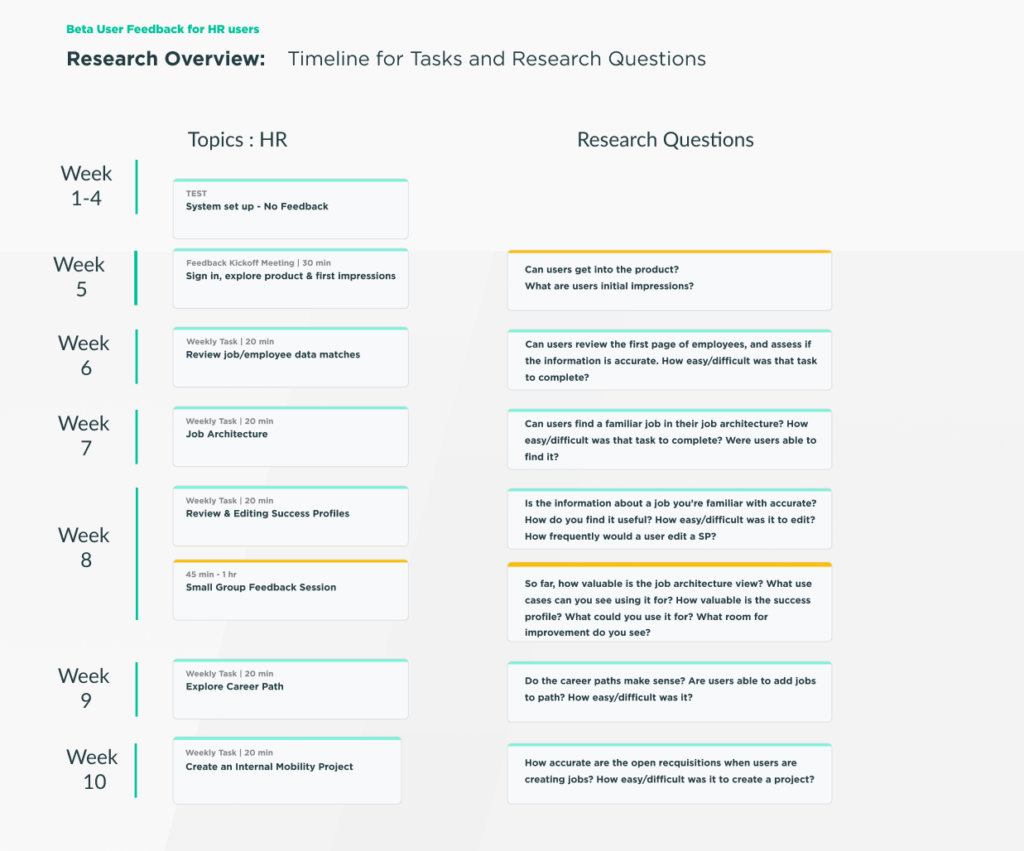 This was my weekly plan for the beta participants, intending to start each "Week 1" when each client was brought on to the platform.  
We used the vendor Dscout's diary study tool in order to create and share the weekly tasks.
The small groups were conducted via Zoom.
Unfortunately, we discovered as we progressed with the beta that clients were unwilling to share their internal job architecture that is required for the HR product to work. As such, no external users went through this plan.

After this became apparent, I got scrappy and talked with our internal HRBP as a representative user for this product. She was able to complete the research plan, and we did manage to gather useful information.