Here are some random things I have designed over the years!
My sister and I went to a regional burning man event, and our camp made fresh smoothies every morning!  Our camp's name was Salted Honey, because every smoothie recipe had both salt and honey in it. 
In keeping with Burning Man tradition, we decided our camp should offer stickers to be collected by other attendees.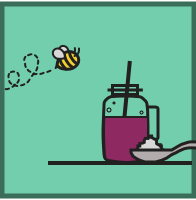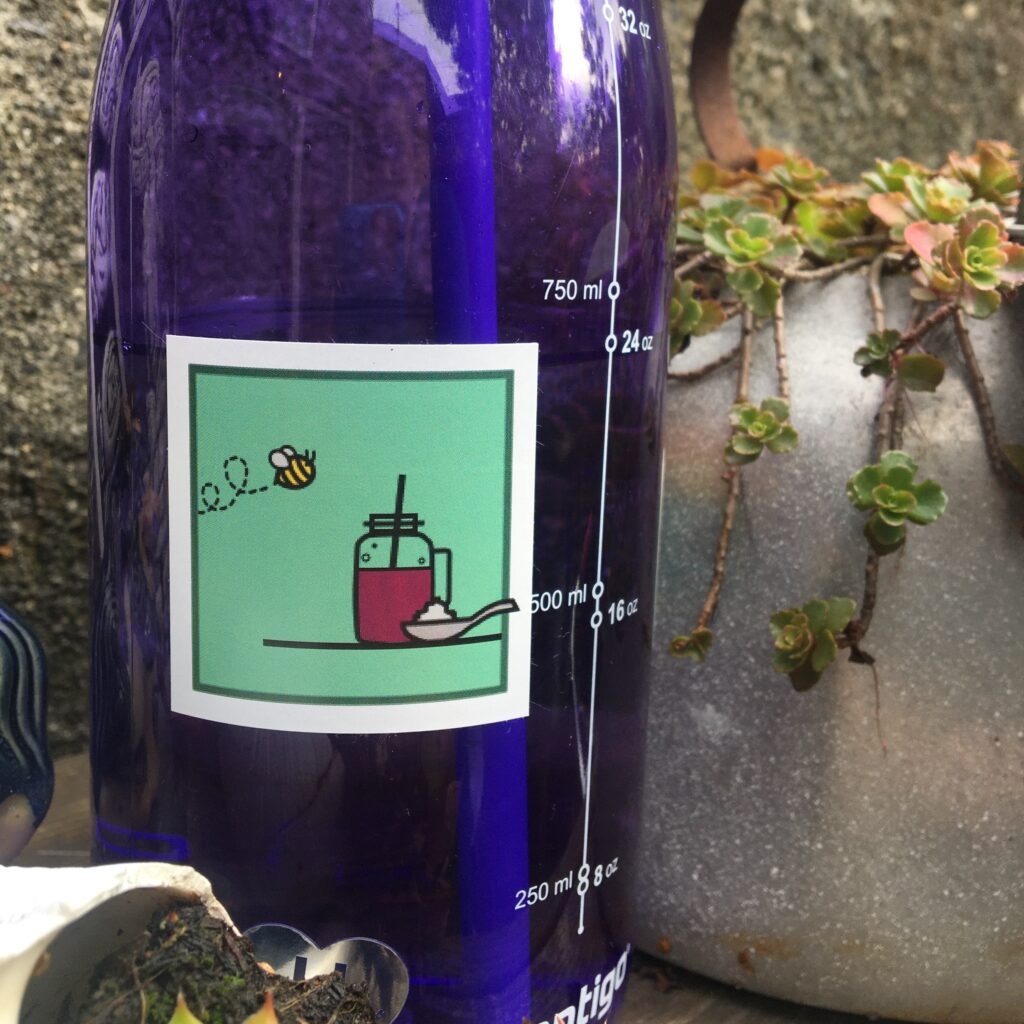 This was obviously a last minute decision, and I made this sticker in an hour, just before the deadline for the sticker printer.

The bee of course was for the honey, a spoonful of salt, and a little smoothie.

The stickers were a huge success, and I still sport one on my water bottle today!
One of the benefits of working from home is that I work right next to my sister. She was working a virtual event, and suddenly her boss asked her to whip up a flyer in Powerpoint to advertise they had a raffle. 
Obviously, I had to step in. 
I whipped this up in Sketch before her deadline using the company's colors, and her boss loved it! 
Now of course I see that the triangles aren't perfectly lined up, but it's better than the powerpoint.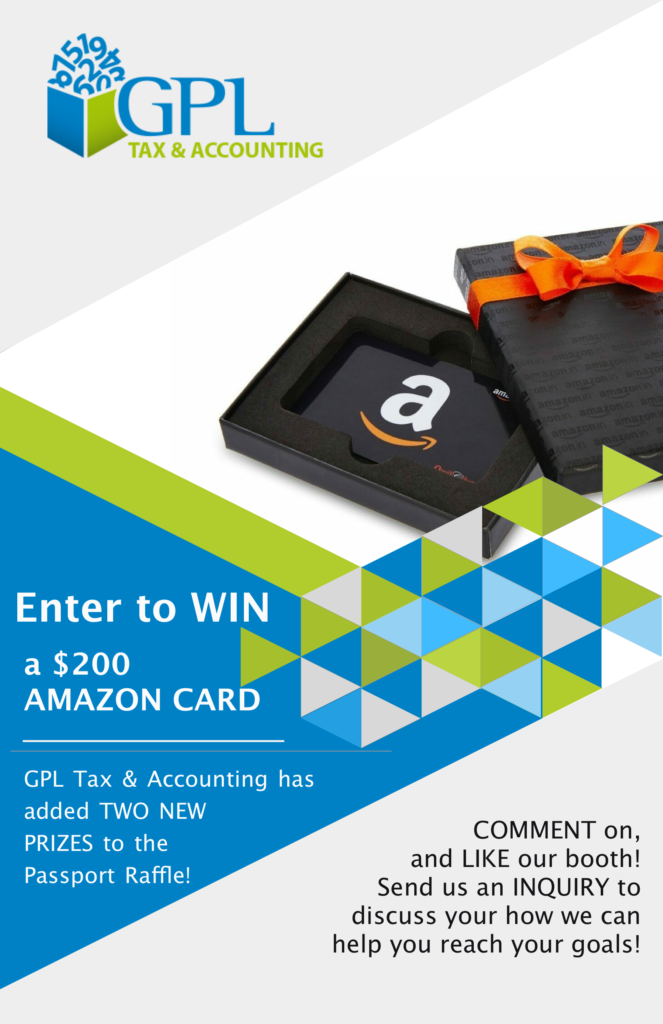 This baby announcement was exceedingly fun to make. My aunt and uncle are expecting a kiddo, and we of course needed to make an Instagram worthy announcement. 

Dwayne is seen doing the reading and assembling of the bassinet, while Ashina is making sure the lil' kiddo is "well" fed.

I found the "movie poster" font and everything. All in all, a fun way to spend a Saturday!